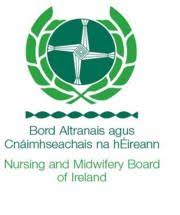 Dear Members
NMBI is now preparing the administrative process for removing persons for non-payment of the ARF.
Key Dates;
Thursday 14 March: Payment options will be shut down to allow the administrative process for removals.
Wednesday 20 March: Removals from the Register by NMBI.
Thursday 21 March: Check the Register will reflect the changes in status, letters will be issued to those removed, and the list of those removed will be sent to the HSE, Minister of Health and known employers.
Please note: It will not be possible to pay ARF from 5:30pm on Thursday 14 March until removals occur on Wednesday 20 March.
Yours sincerely,
Peter Hughes
General Secretary