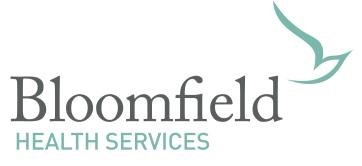 We are seeking applications for the position of Assistant Director of Nursing for a full-time fixed term contract (October 2018 to July 2019).
This is an exciting opportunity for an experienced Assistant Director of Nursing to lead and develop a team of Clinical Nurse Managers, Registered Nurses and Healthcare Assistants and to play an integral and active role in a committed Multidisciplinary Team to make a significant contribution in the area of psychiatric nurse management.
The successful candidate will be a dynamic and energetic individual with experience of working at Assistant Director of Nursing/Clinical Nurse Management level in mental health and will have an in-depth knowledge of the Mental Health Commission requirements, leadership and governance with evidence of continuing professional development.
Key responsibilities will include:
• Support the Director of Nursing to ensure the strategic and operational development, co-ordination and management of mental health services in accordance with national and regulatory standards and with regard to best practice.
• As an active leader have the knowledge and experience to deliver strategic and operational change programmes in the nursing and healthcare teams.
• Ensure that the nursing and healthcare service provision is delivered to the highest standard of treatment, care and that safety is maintained.
• Assist with the design of policies, protocols, guidelines and procedures which will ensure that the highest standard of patient centred care is provided.
• Ensure the highest standard of compliance with regulatory programme including Clinical Governance, Health & Safety and Risk Management standards.
• In the absence of the Director of Nursing to deputise in that capacity.
• Participate in the multi-disciplinary team and work in co-operation and collaboration with team members.
• Demonstrate leadership skills in supporting and advising staff nurses in aspects of management of their respective areas of responsibility.
• Manage all employee relations matters in accordance with the Human Resources policies and procedures.
• Support the recruitment and selection of nursing and healthcare personnel.
• Ensure effective workforce planning for all nursing and healthcare resources.
• Advise on all aspects of legislation pertaining to nursing practice, mental health and education.
• Participate in the work of committees and task groups relating to both educational and clinical aspects of the service as required.
• Ensure that all practices, procedures and policies conform to the service and strategic plans of the organisation.
The successful candidates will meet the following requirements:
• A Registered Psychiatric Nurse (with An Bord Altranais or with eligibility to register).
• Possess 7 years post registration nursing experience consisting of at least 3 years' experience working in adult mental health services
• Possess at least 3 years Clinical Nurse Management 2 (CNM2) experience.
• Possess a post registration QQI level 8 approved management qualification in health or a related field (desirable).
• Established and recent acute clinical and senior management experience in the areas of both Mental Health and Care of the Older Person in Ireland.
• Experience in a healthcare / hospital setting, including Acute Mental Health Care.
• Clinical experience of medical conditions and in palliative care.
• Possess the requisite knowledge and ability including a high standard of suitability and clinical, managerial and administrative competencies.
• Extensive experience in managing staff, budgets and workforce planning.
• Possess an in-depth knowledge of the Mental Health Commission requirements, leadership and governance
• Energetic individual with solid clinical experience in working with a team of diverse clinicians and strong knowledge of the concepts and operation of Clinical Governance.
• Strong ability to lead, teach, manage, participate and play a key role in the practice education of students and promote and engage in the teaching/training/support of others as appropriate.
• Have a good knowledge and experience of health, safety and other statutory regulations affecting a healthcare organisation.
• Demonstrate evidence of continuing professional development.
Bloomfield Health Services offers a competitive package and the salary will be aligned to the HSE Consolidated Pay Scale for Assistant Director of Nursing.
Our benefits include:
• Family friendly working arrangements
• Fixed roster patterns
• Generous healthcare staff shift premiums (25% night duty, double time Sundays and bank holidays)
• Contributory pension
• Career development
• Comprehensive training programmes
• Further education supports
• On-site library and research facility
• Bloom Together employee well-being programme
• Employee assistance programme
• Free onsite staff parking
• Subsidised restaurant
• Cycle to work scheme
• Tax saver commuter tickets
CV and cover letter should be sent to the HR Department This email address is being protected from spambots. You need JavaScript enabled to view it.. Closing date for receipt of applications is: Friday 28 th September 2018 @ 5pm.
For enquiries or further information please contact a member of our HR Team on 01-4950021 or email: This email address is being protected from spambots. You need JavaScript enabled to view it.