HORATIO CONGRESS MALTA 13-14 MARCH 2023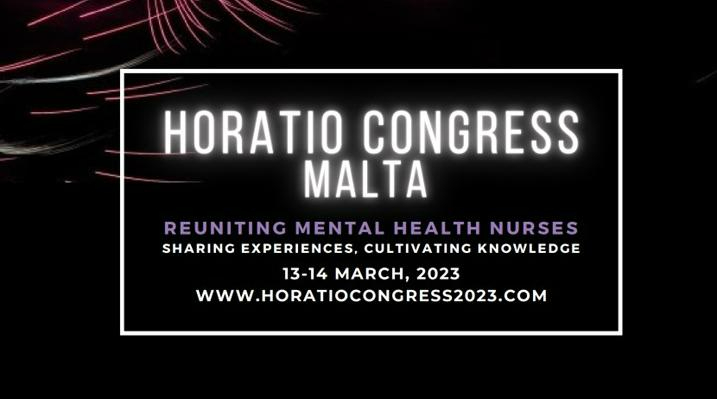 The Horatio Congress of Psychiatric Nursing: 'Reuniting Mental Health Nurses' Sharing Experiences, Cultivating Knowledge' will be taking place in Malta, at the Marriott Hotel, Balluta Bay between Monday 13th and Tuesday 14th of March 2023. This year the event is very unique, following a two year period of restricted pandemic measures. The focus in on celebrating the nursing
profession, reuniting after a time of uncertainty, sacrifices and challenges which saw the world stand still, except for health care professionals. These two years proved to be a testament to the hard work, dedication, love, resilience and commitment that nurses and other health care professionals expressed in these unprecedented times. These two years have brought new challenges, which will guide the knowledge of the next generation of health care professionals.
Under the theme of "Reuniting Mental Health Nurses", Horatio, the European Association of Psychiatric Nurses and the Maltese Association of Psychiatric Nurses, welcome all health care professionals from Malta and the rest of the world, to participate in this congress either as a speaker or as a delegate.
The Congress will have a blend of scientific and practice development presentations, workshops and symposiums from around the world, including speakers from the field of mental health, plus a full array of cultural and fun activities including a gala party and music night.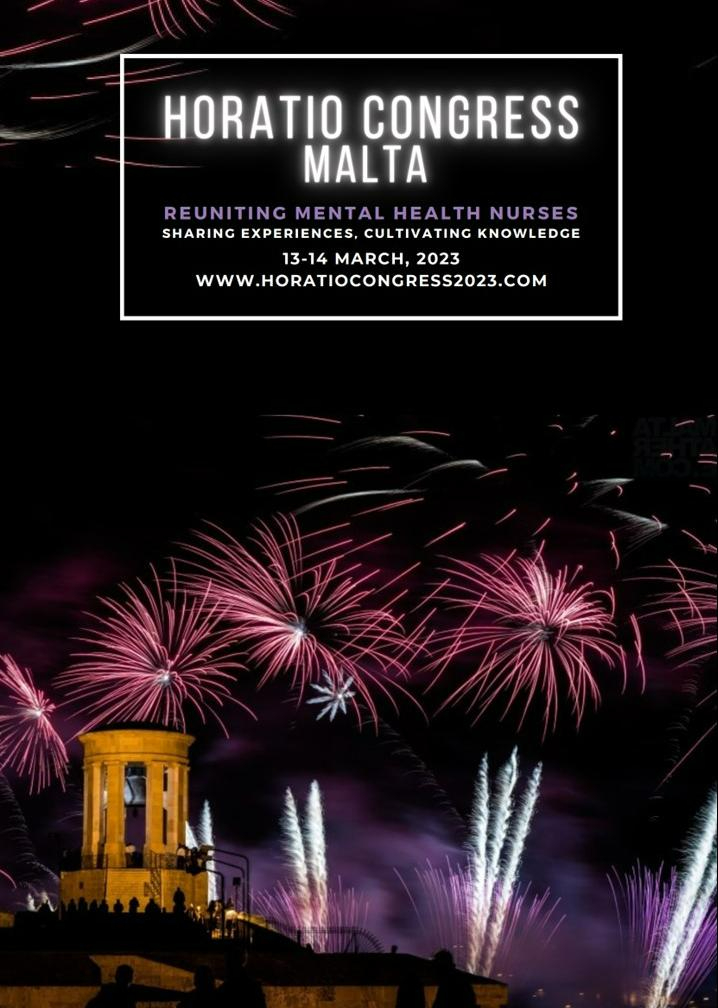 Event Properties
| | |
| --- | --- |
| Event Date | 13-03-2023 1:00 am |
| Event End Date | 14-03-2023 11:30 pm |
| Cut off date | 13-03-2023 11:30 am |
| Individual Price | PRICE ON APPLICATION |
| Location | Horatio Malta |
Venue Information - Horatio Malta