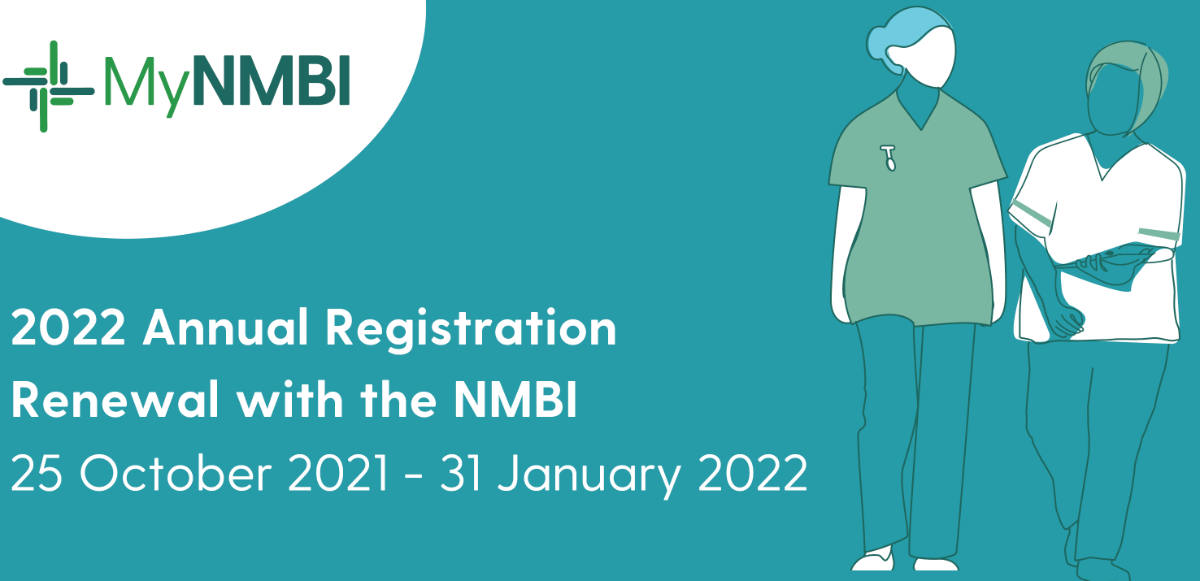 As you are aware all nurses and midwives practising in Ireland are required to have their name on the Register of Nurses and Midwives which is maintained by NMBI and each year it is necessary to pay the annual renewal to maintain their registration.
The 2022 annual registration renewal window is now open, and registrants can renew online up to 31 January 2022 through the online portal, MyNMBI.
NMBI are encouraging registrants to login and renew online as soon as possible. Peak times for renewals are 29-31 December and processing during this time may take longer.