28th September 2016
Dear Colleagues,
I wish to thank and commend all those that attended the protest outside the Dail yesterday, which was proportionally very well attended by the PNA members. Prior to the protest a briefing session was held for TD's and Senators in Buswells Hotel. A number of Politicians also attended the protest. Following the protest, a delegation from the 3 Unions met Minister Simon Harris and Department of Health Officials. The delegation included full time officials and nurses effected by the incremental cut. Those nurse graduates gave testimony to the Minister of the impact this cut is having on their lives.
I wish to commend the PNA members who gave their very clear and forthright testimonies i.e. Thomas Heir, Clare, Catriona O Neill, Limerick, and Philip Doyle, Laois to the Minister.
The Minister acknowledged that there is a pay anomaly and that since our meeting with the Department of Health last week that representation has been made to the Department of Public Expenditure and Reform (DEPERS) on this matter. Minister Harris also assured us that he will be sending a submission to the Minister for DEPERS Mr Pascal Donohue before the end of the week and that he will revert back to us next week. The Minister was clearly informed that should the issue not be addressed at this stage that our campaign will intensify prior to the Budget.
Once again thanks to those that protested yesterday, we will keep you informed of any developments.
Yours sincerely,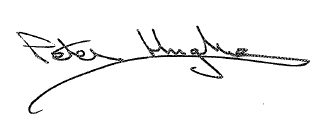 Mr Peter Hughes
General Secretary Designate