HORATIO, European Psychiatric Nurses in collaboration with the Maltese Association of Psychiatric Nurses (MAPN) are pleased to announce that the 4 th European Festival for Psychiatric Nursing will be held between  Thursday 11th and Sunday 14th of May 2017 . The event will be held at the newly refurbished Dolmen Hotel .
This edition's theme will be "Working in Partnership" as we are aiming to have an event in which all professionals working in the Mental Health field will be able to contribute. As in previous editions the Festival will incorporate an array of arts, culture, music and typical Maltese hospitality.
More information will be uploaded soon on the newly designed HORATIO website http://www.horatio-web.eu/
The forms can be downloaded directly by clicking on the below links.
Contact us on  This email address is being protected from spambots. You need JavaScript enabled to view it.  should you need further information. In the meantime, mark your diaries and spread the word!!!
The scientific committee of the 4th European Festival of Psychiatric Nursing chaired by  Prof. Michael Löhr, have moved the abstract submission date to Friday 20th January 2017.
Abstract Submission HORATIO Festival 2017 (Word)
Abstract Submission HORATIO Festival 2017 (PDF)
Download the Registration form by clicking here  and follow the instructions on the form.
Key Note Speaker - Horatio Festival 2017


Key Note Speaker - Dr. Tor Levin
Festival Accreditation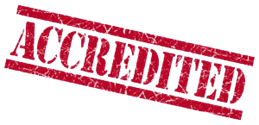 Horatio and MAPN are happy to announce that the 4th European Festival of Psychiatric Nursing will be an accredited event for all delegates. The Royal College of Surgeons in Ireland will accredit the event with those attending the full festival receiving between 15 -18 Continuing Nursing and Midwifery Educational units. Delegates attending single days will receive units according to the number of hours they attend – one input hour usually equates to one unit. The actual number of units offered for the festival will be calculated closer to the event itself.
So, for those of you needing to attend an event that offers accreditation, here is a great opportunity to come to something special and get your CNME points.