PHPG 11.18
06 th November 2018
RE: Update re Recruitment and Retention Pay Measures
Dear Colleagues,
We wrote to Minister Harris and the HSE on the 25 th October outlining the result of our ballot, which overwhelming rejected the pay measures proposed by the Employer in relation to the Recruitment & Retention crisis in nursing. Our members clearly demonstrated by 94% rejection of the pay measures proposed that these are totally inadequate to address the crisis.
As you are aware we are holding an NEC meeting next week 15 th November 2018 to review the outcome of our ballot and to consider balloting for Industrial Action up to and including strike.
Our letter to Minister Harris and the HSE requested a meeting with the HSE and relevant Departments prior to our NEC. We have received an invitation from Ms Mannion National Director of Human Resources office to meet on Friday afternoon 09 th November 2018.
We will be attending same and will revert with an update as soon as possible.
Regards,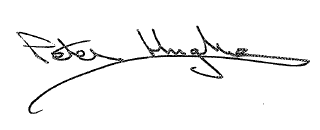 ___________________________________
Peter Hughes
General Secretary