Dear Colleagues
You will recall that part of the resolution of the 2019 nursing dispute was the creation of the Enhanced Nurse Grade.
This contract should apply to all those with service greater than 16 months since qualification. Part of Labour Court recommendation was that an independent verification process should be undertaken relating to the benefits the Enhanced Nurse brings to the service.
The process was independently chaired by Mr Conal Devine, and advised by Professor of Nursing Mr Jonathan Drennan. The co-consulting was appointed to complete the field work and administrative process. The verification process has now been finalised and the report is available below.
CLICK HERE TO DOWNLOAD/VIEW THE REPORT…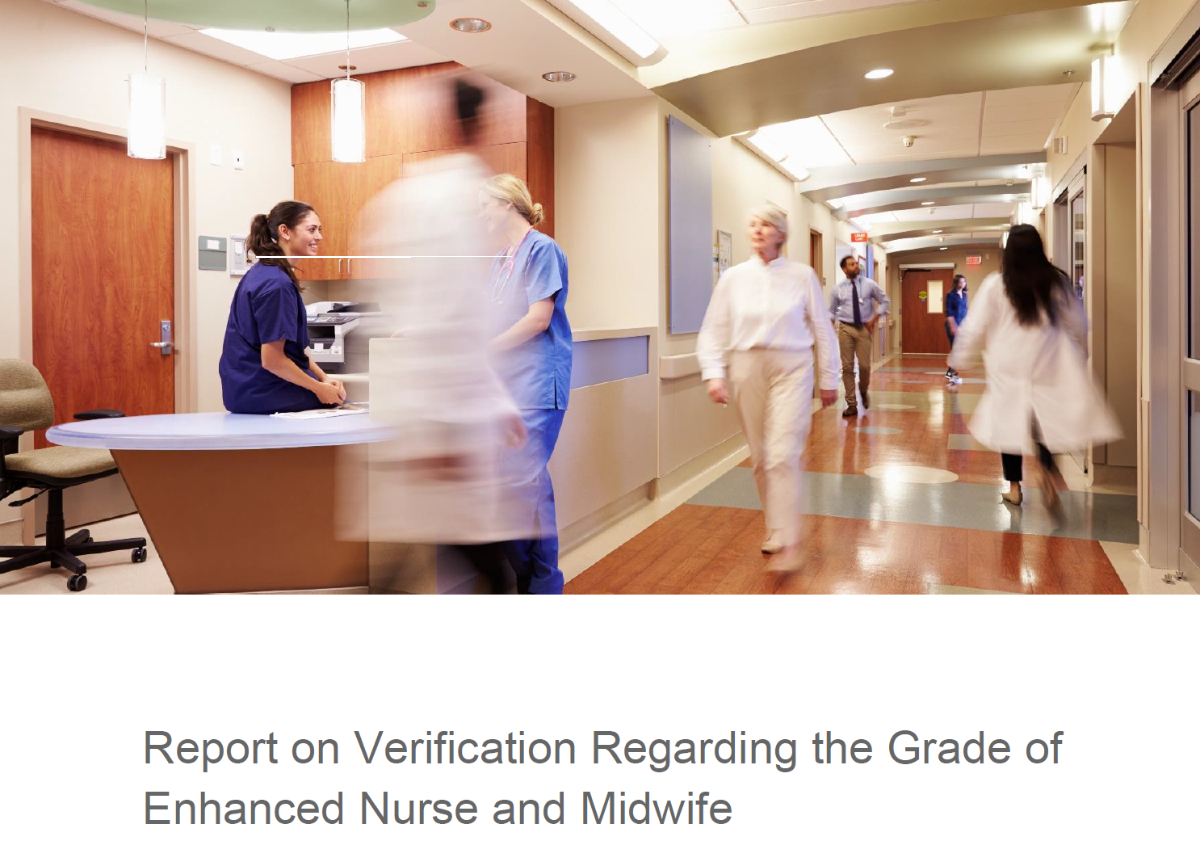 The verification process included inputs from both the employer, nursing representatives, and nurses on the enhanced nurse contract inclusive of on-site interviews in a variety of healthcare settings, supplemented by an online questionnaire. This process has now concluded consistent with the Labour Court recommendation. The results from the process identified that the Enhanced Nurse Contract optimises the skills of nurses and midwives facilitating the building of a sustainable workforce. It is our intention to re-engage with a view to streamlining the application process and promoting the take up of the Enhances Nurse contract, to achieve a critical mass of these posts.
Yours sincerely
_________________________________
Mr Peter Hughes
General Secretary