Details

Category: COVID-19 INFORMATION
Last Updated: Saturday, 29 May 2021 14:28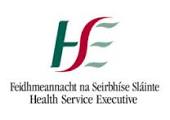 As you are aware, vaccine supplies have increased in recent weeks and as a result the programme has gained significant momentum. We continue to administer vaccines as quickly as possible once they arrive into the country. While strictly adhering to the government's provisional allocation sequencing, we are now administering over 250,000 vaccinations per week. As a result of the vaccination programme we have seen a collapse in case numbers, serious illness and deaths in vaccinated population groups, including our frontline healthcare workers. I am writing to confirm our operational plans in relation to Vaxzevria (AstraZeneca vaccine).