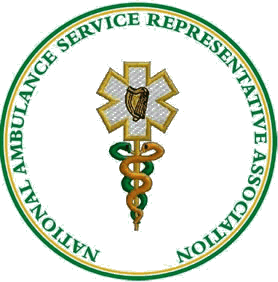 Friday 10th January 2020 - The Psychiatric Nurses Association (PNA) ambulance personnel branch, NASRA,said today (Friday) that the current crisis in Emergency Departments with record numbers of patients waiting on trolleys, is putting the national ambulance service (NAS) under enormous pressure, and is exposing the levels of understaffing and underinvestment in the service throughout the country.
NASRA Branch Secretary, Tony Gregg said the NAS was already struggling to cope with the existing demands on it, including low morale among ambulance personnel. However, the unfolding crisis in ED departments risks pushing the service and ambulance service personnel beyond breaking point.
Mr. Gregg said: "The National Ambulance Service is running on empty with ambulances held back at ED departments and consistently missing response time targets, ambulances being deployed on very long journeys across the country and crews being forced to work beyond rostered shifts, and work without the required rest and meal breaks."
He said: "These are the consequences of the unfolding chaotic situation in ED which is having a direct knock-on effect on ambulance personnel who are at the front line of our health system."
He said: "The demands being placed on ambulance personnel (including paramedics advanced paramedics and emergency medical technicians) from the record numbers attending ED's in recent days, on top of an already over-stretched system, is simply unsustainable. In the midst of this predictable crisis and its affects across the health service, it is all too easy to forget that ambulance personnel are bearing a large part of the burden in trying to operate effectively and deliver front line emergency service during the current chaos at ED departments."
"The demands on ambulance personnel in this situation are seriously undermining morale and yet again expose the lack of adequate staffing and resourcing of our ambulance service relative to comparable investment and staffing numbers in other services such as in N.I. and Scotland ," he concluded.
ENDS
Media Contact: Derek Cunningham 086-2430535