31st August 2022
Public Sector Pay Talks
Dear colleagues
As you are aware Public Sector Pay Talks were reconvened on Monday 29th August 2022 at 12 midday under the auspices of the WRC.
The talks concluded at 6:30am on Tuesday 30th, with the following pay proposal inclusive of the 1% already agreed under the current Building Momentum Agreement.
Momentum Agreement:
2nd February 2022 3% increase in basic salary.
1st October 2022 1% increase or €500, whichever is the greater.
1st March 2023 2% increase.
1st October 2023 1.5% increase or €750, whichever is the greater.
The Officer Board met yesterday afternoon and decided to suspend the planned ballot for industrial action, which was due to commence later this week, in light of the above proposal.
As previously advised nurses in promotional posts are owed 3.28% since February 2022 and it was agreed that the circular in relation to this increase will be issued immediately.
The Officer Board are meeting again next week to consider the detail of the proposal and we will keep you informed of the next steps.
Trusting this is in order
Yours sincerely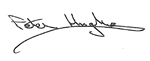 ____________________________
Mr Peter Hughes
General Secretary