The Psychiatric Nurses Association (PNA) said today (Tuesday 27th Sept,) that it welcomed the acknowledgement by the Minister for Health, Simon Harris that there is a real anomaly in the pay of nurses who have been denied incremental credit if they graduated between 2011 and 2015.
The Minister made his comments in a meeting with the PNA and other nursing unions following a protest by graduate nurses on the issue outside the Dail earlier.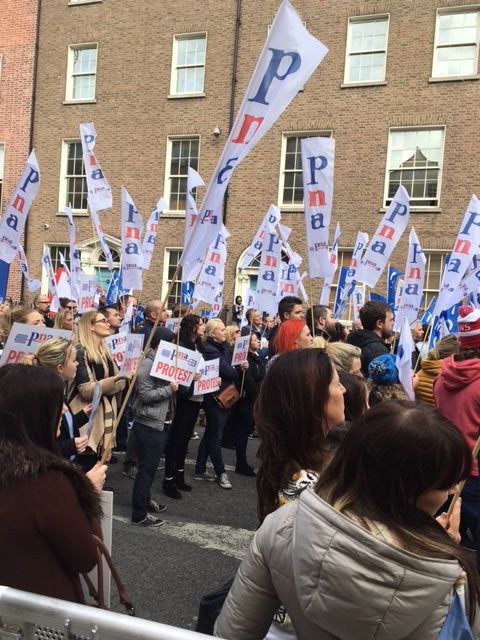 Peter Hughes, PNA General Secretary Designate, said the Minister had also confirmed that his department had engaged with the Department of Public Expenditure and Reform (DEPER) since the nursing unions met with the Department of Health last week and he will be making a robust submission to DEPER for the payment of the incremental credit  to 2011-2015 graduates.
'We are pleased that Minister Harris accepted the case to get rid of this pay anomaly where  2011-2015 nursing graduates now earn up to €1,400 less than their colleagues pre 2011 who were automatically awarded the credit. 
' A number of psychiatric nurses who were part of the delegation meeting  Minister Harris  were able to give him chapter and verse on  the impact of this anomaly on their pay, and its impact on recruiting and retaining nurses in the Irish health system.  We are calling on Minister for Public Expenditure, Pascal   Donohoe to now accept the argument of his Cabinet colleague and bring this anomaly to an end so that we can concentrate on nurse recruitment and improving the quality of the Irish health system. '

 
ENDS
Media Contact: Derek Cunningham 086-2430535